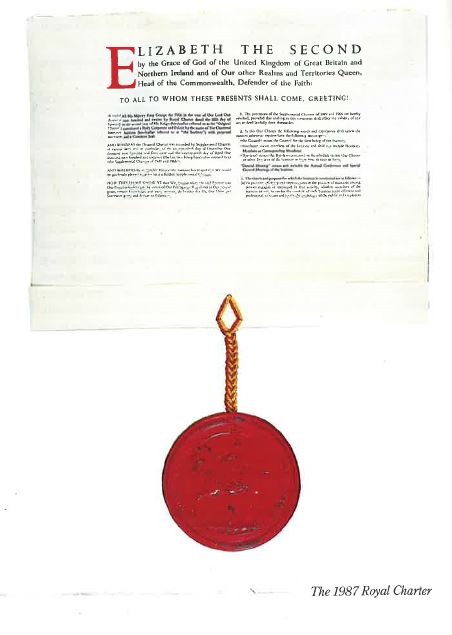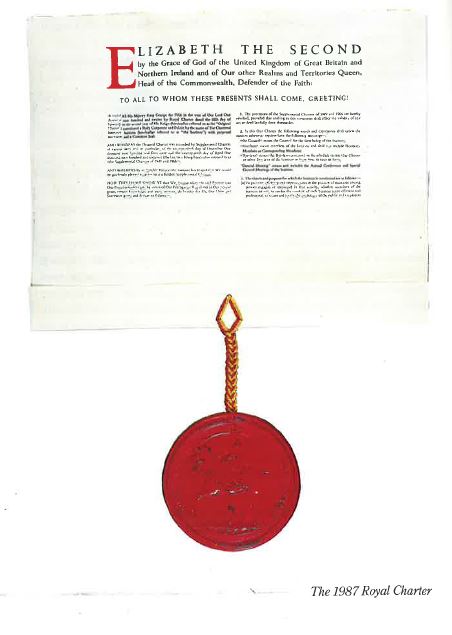 Royal Charters, granted by the sovereign on the advice of the Privy Council, are the oldest form of incorporation in the United Kingdom [1]. The Privy (or 'private') Council is a formal body, usually made up of senior politicians from the House of Commons or the House of Lords, which advises the monarch on government business which falls outside the remit of specific departmental ministers; this responsibility includes issuing Orders of Council – which regulate public institutions and Royal Charters [2].
The tradition of granting royal charters in Britain dates back to 1066, when the Scottish burgh of Tain was incorporated [3]. The first royal charter in England was issued in the 13th century to the University of Cambridge [4]. Since then more than 900 charters have been granted by a monarch [5].
Originally the purpose of a charter was to create and define the privileges and purpose of a public or private corporation, such as a town or city. Although still occasionally granted to cities, today new charters are usually conferred on bodies such as professional institutions and charities working in the public interest, which are able to demonstrate financial stability and permanence, and pre-eminence in their field [6].
The Royal Charter incorporating the Chartered Insurance Institute (CII) was granted on the 17th of January 1912 by His Majesty King George V. With the grant of a charter, an organisation becomes a single legal entity – as opposed to a collection of persons – with the same rights and powers as an individual [7]. As a result, the governing body, staff, and members of the CII benefit from limited liability in regard to the Institute's debts and legal actions. This is comparable to the level of protection afforded to limited liability companies which were incorporated under the much more recent Companies Acts, originating in the 19th century [8].
[3] "History and Heritage". Tain Community Website.
United Kingdom: Privy Council Office. "Privy Council website".
(XLS) Excel spreadsheet. United Kingdom: Privy Council Office.
[6] "Applying for a Royal Charter".
[8] Chatfield, Michael. "Companies Acts." In History of Accounting: An International Encyclopedia, eds. Michael Chatfield and Richard Vangermeersch. New York: Garland Publishing, 1996. pp. 136-139.