A rich heritage
We have chosen to make a greater feature of our heritage in our new logo, because we believe the principles by which we were established and the history of how we have consistently delivered against them lends credibility and relevance to us and our members.
The first insurance institute was founded in Manchester in 1873, with other insurance institutes established throughout the late 1800's, before coming together in 1897 as The Federation of Insurance Institutes of Great Britain and Ireland.
In 1912 the Chartered Insurance Institute was incorporated by Royal Charter. Following the receipt of a Grant of Arms by patent of the King of Arms in 1933 a Coat of Arms was specially composed to be distinctive of the Chartered Insurance Institute. As a body of sufficient importance and quality the Chartered Insurance Institute enjoyed the privileged right to combine a shield, crest and supporters, together the highest expression of Heraldic lore.
A year later the Insurance Hall at Aldermanbury in London was formally opened by King George V as the headquarters for the Chartered Insurance Institute.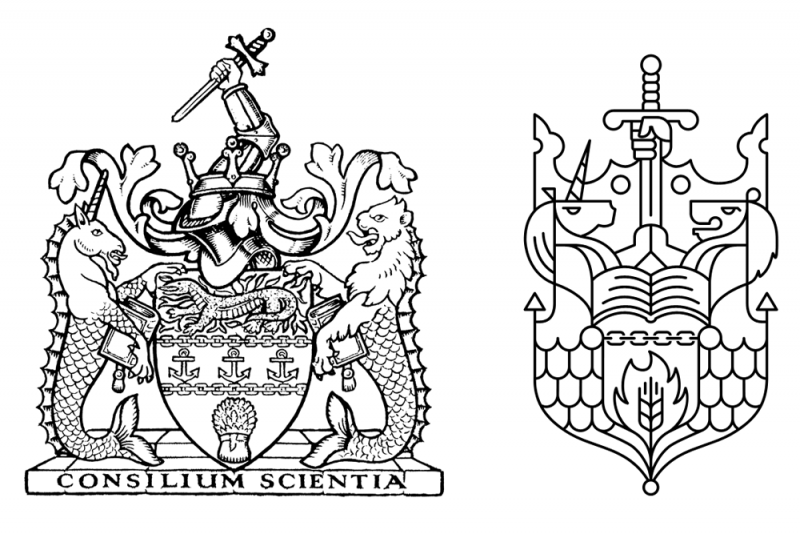 Symbolic meaning
Whilst our new logo is a contemporary redrawing of our original Coat of Arms all of its elements retain symbolic meaning